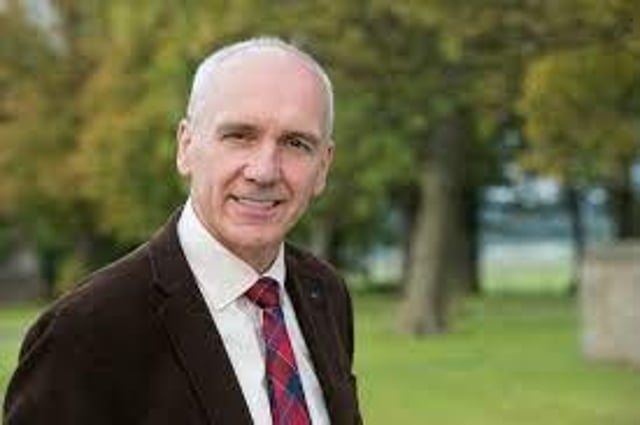 Joel Morton
The Food Integrity Assurance (FIA) business is a offshoot of SAOS – an umbrella organization for farm cooperatives – but the organization said that like Scott EID, which recently applied for a cattle passport and The control of the mobility database has been taken over. Regarding the border, it will be run as an independent matter with independent accreditation by its own board, management team and National Accreditation Body, UKAS.
The organization's board of directors will be chaired by Joel Morton, former chief executive of QMS, who has extensive knowledge of the farming and food sectors and appreciates the important role of farm reassurance in strengthening Scottish brands. ۔
Also included is cultivator Ann Roy McDonald. Osbia Rubik, Business PR Director of Danbia in the UK; Louis Welsh, Deputy Chair of Food Standards Scotland; And assurance and accreditation expert, Steve Belton. Completing the board will be Dairy Farmer and SAOS Vice Chair, Rory Christie and SAOS Chief Executive, Tim Bailey.
The FIA ​​will be managed by Stephen Sanderson, a former farm manager who has worked as a farm appraiser and has recently held operational and technical management roles in various agricultural schemes and standards, including QMS, SQC and Red Tractor Dairy. I have gained experience.
The organization said other key staff had been recruited, while 45 experienced form reviewers had signed up in April with more seats to take up posts.
Sanderson said the FIA's main priorities would be to provide a farmer-centered service, focusing on practical elements with good two-way communication and less paperwork.
He added that the FIA ​​would also ensure that where farmers have been endorsed by multiple schemes, for example QMS and SQC, or QMS and Red Tractor Dairy, they would have a joint assessment and related. Will continue to benefit from the discount.
Commenting on the separate plans unveiled last week by Rural Affairs Taxi Sec Marie Googen to create a new Scottish Veterinary Service, the British Veterinary Association said it had "advantages and potential risks" in such a move. Saw both
Roman Pizzi, president of the BVA Scottish Branch, said BVA was keen to help shape the plans.
"In Scotland, we pride ourselves on high-quality, high-quality agricultural products, so there are real opportunities for a more Scotland-focused approach that really focuses on our own animal health and welfare priorities. Can focus
"But we know that disease and animal welfare issues do not respect borders and so it will be important to have a new service system in place to co-operate and liaise with the rest of the UK. , And beyond, disease surveillance, data collection, and information sharing.
"Veterinary expertise should be at the heart of any new service and we look forward to engaging with the Scottish Government."